The Creepy Guy with a Glove. More on That.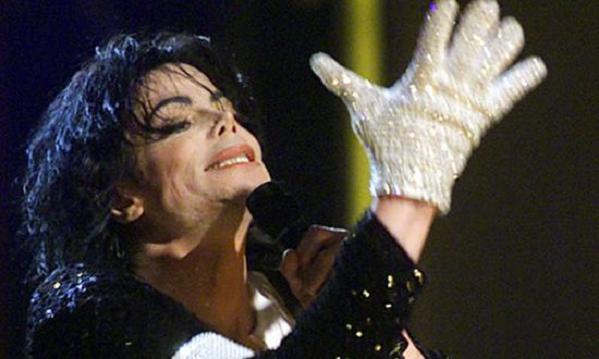 I must admit, when I hear about a creepy guy with a glove, I can't help but go here. And the visions of Michael Jackson and O.J. aren't far behind. But it takes awhile for my mind to leap to images of an old guy lurking around Caruth Park with a surgical glove then fleeing in a gold Jaguar to his $500,000 home.
But that's where we are with the latest blast e-mail about suspicious activity in the area.
Before the old blog went down we were discussing the e-mail sent by a concerned mom and I could see her point. But the e-mail update has me wondering if we've  jumped the shark on this one. In case you didn't see it, here's the first e-mail.
Moms:

Sorry…this is not to alarm you but to make you more aware than you were yesterday. 

Something really strange happened to me and [child's name] today that I felt was iortant enough to share.  At around 2pm at Caruth Park(Hillcrest/Greenbrier) in University Park a very, very creepy man lead me to call 911.  We had been at the park for about 30 minutes when a tall white male walked arms length in front of me while [child's name] was going down the slide.  It seemed he had appeared out of the blue.  The thing that stopped me cold was that he was wearing a surgical glove(BIZARRE!) and the other hand was in his jacket pocket…not to mention he was alone, lurking very closely to the slide & circling around the equipment slowly pretending to look for something????  Right away I did a 360 & there was no one else there except a woman and her little girl at a picnic table. Within seconds the little girl sprinted from her table and ran right past me to the toddler play area…my son immediately followed.  This was while the man continued his slow walk around the play equipment but was still within ear shot.  Now my maternal instinct instantly became full blown panic &  I bolted towards the kids.  The other mother (feeling the same vibe) sprinted towards us.  We briefly spoke and I immediately called 911 as the man was still walking.  I ran to my car with my son kicking wanting to stay.  Once I reached the car I sat and observed for the next 3 minutes. The man had found a seat on a bench & pulled out his phone…seemed very calm yet knew we were on to him. I saw the mother & daughter leaving and were walking towards their car.  I drove over to tell her I phoned 911.  Within moments he started towards us…I noticed he no longer had his jacket or gloves on….VERY WEIRD!!!!  He got into a nice car & drove away.  I called the police for a 2nd time to notify them that he had left and gave them a description of his car & license plate.  Mind you this all happened within 8 minutes. I have no idea what will come of this but all I know is he gave me the shock of my life & I will never ever forget it.  

PLEASE be on the lookout for this very strange man b/c I fear he is dangerous.  The horrible feeling I got from him was that he seemed like a pro….very calm/calculated/intelligent.  

Also…do not hesitate for 1 minute to call 911 if you suspect anything strange, ever.  Tell your hubbies & nannies and anyone else you can think of about this.

Here is his description….

-tall(over 6′) white male

-mid length brown graying hair

-late 40's-50's

-attractive

-thin build

-wearing jeans, red shirt, purple windbreaker, dark round sunglasses, nice brown shoes

-drives a gold metallic jaguar w/Texas plates [UPDATE: license plate #removed]

Also, check out this website for sex offenders in different neighborhoods so you can be on the lookout if you spot someone or if this matches.  http://www.familywatchdog.us/

A friend of mine told me to only go to parks that are directly across from schools b/c sex offenders usually will steer clear of those.  By the way…Caruth Park is not near a school.

Let's stay connected to each other and try to stay safe.
Then yesterday this update went viral.
Hey you guys. Might have an update on this. This is from my friend who is a crimial defense atty. I sent her the guys' lic#. The car was registered to someone on [street name]. I will keep you posted if she learns of anything. Looks like we are a good group of Nancy Drew's!

my sis in law lives on [street name]-and a yr ago a sex offender got parole (he abused 6 yr old boys-I copied the ct info for her) and his parents live on [street name]!!!!! He was going to move in w/his parentsI bet the car is his parents!!!!!  I will find out his parents name and let my sis in law know-prob same guy-I can call th parole board and let them know he's cruising for kids-going to a park is a violation of parole
I had checked with Chief Adams after the first e-mail hit every inbox in a 6 mile radius and here's what he had to say.
We did make contact with this individual and have made him aware of everyone's concerns. He probaby won't come back to UP but if anyone sees him we would appreciate an immediate call.
So, if nothing else, here's the lesson: Don't go to the park wearing a surgical glove. It's weird.